Nautika Centar Nava and X-Yachts invite you to explore the Adriatic sea onboard the Danish performance sailboats.
Throughout the 30 years of experience in the marine industry, one thing that hasn't changed is our passion for boating.  Our love for sailing and the Adriatic sea. It's what motivates us to strive for excellence and puts us ahead in the industry. The love for what we do has set our sails to success. Our headquarters in Split have been the gate to the Adriatic sea for many sailors since our opening in 1990.
Of course, it is vital for us to cooperate only with the brands that share our passion and dedication. X-Yachts has become a partner over shared values and vision: superior sailing pleasure. Since 2017, Nautika Centar Nava has been the authorized dealer of X-Yachts in Croatia and Montenegro. Bringing the Danish manufacturer to the Adriatic sea is an unprecedented opportunity for the industry as well as potential boat owners. Our partnership combines Nordic design and craftsmanship with Southern hospitality.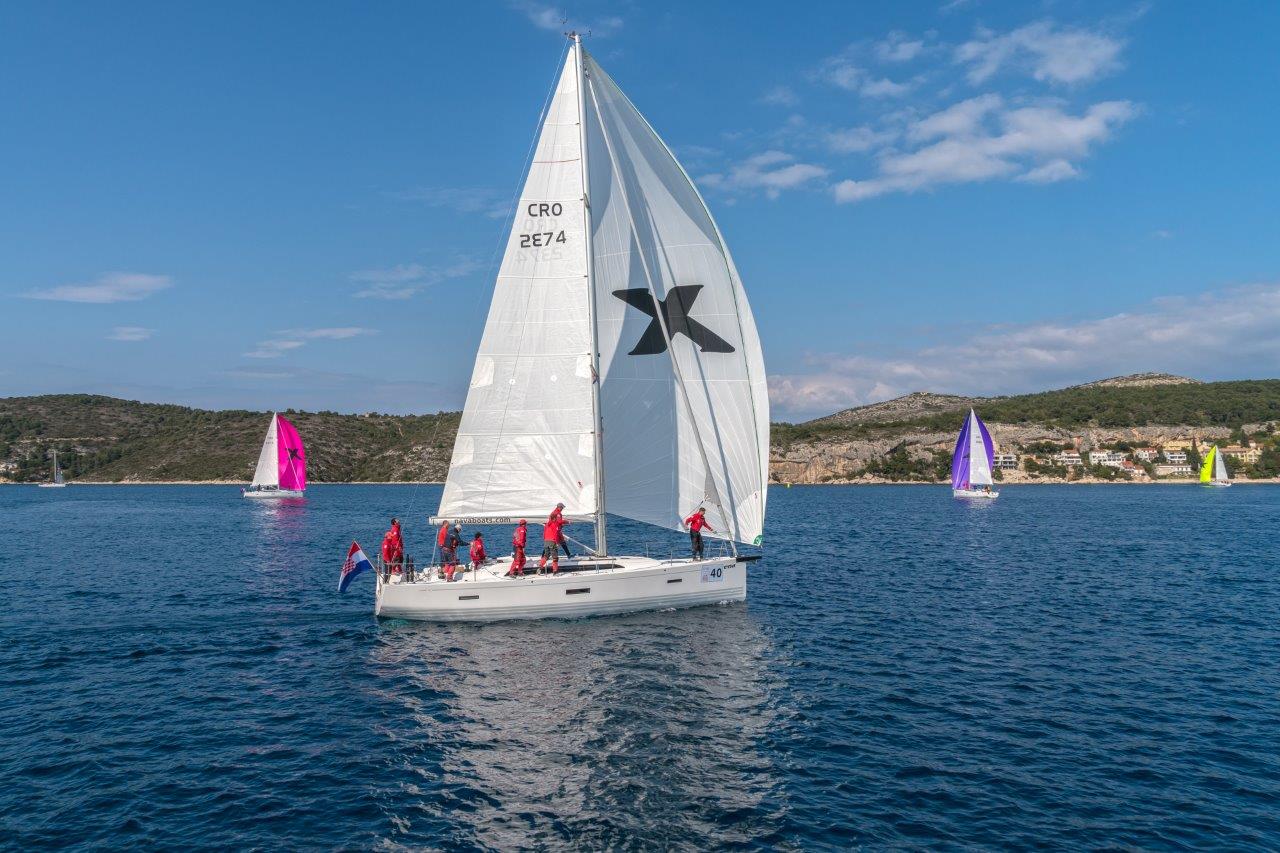 From the North to the South
With a background in racing, X-Yachts combine the two worlds: racing and cruising. Sailing with X-Yachts and Nautika Centar Nava means you don't have to settle for one of the two. High performance and comfort become one. The quality and trust of the Danish heritage complete the X-Yachts concept.
And while X-Yachts provide the hardware sailors can rely on, Nautika centar Nava takes care of everything else for you. Don't spend a minute worrying about paperwork, maintenance, or servicing. Our professionals will make sure you can start sailing without a worry in mind, all you need to do is step aboard your new X-Yacht.
X-Yachts
With yachts made to win world-class races and over 40 years of success, X-Yachts creates the future with innovation and entrepreneurship.
3 yacht ranges to fit all sailing needs: XRange, XCruising and XPerformance
15 different models to choose from and nearly 60 overall designs
enhanced performance achieved by cutting-edge details:

Vertical Weight Distribution
Hull Stiffness
Reduced Drag
Mast & Rigging Specification

advanced design allows comfort on anchor and underway:

Longitudinal Weight Distribution
"in-house" hull design and production

deck layout, trimmings set up, mainsheet systems, and self-tailing winches for easy handling
Overall, every X-Yacht is composed of many, well-thought-of details, crafted with the precision and dedication to immaculate craftsmanship, making this Danish shipyard famous among sailors.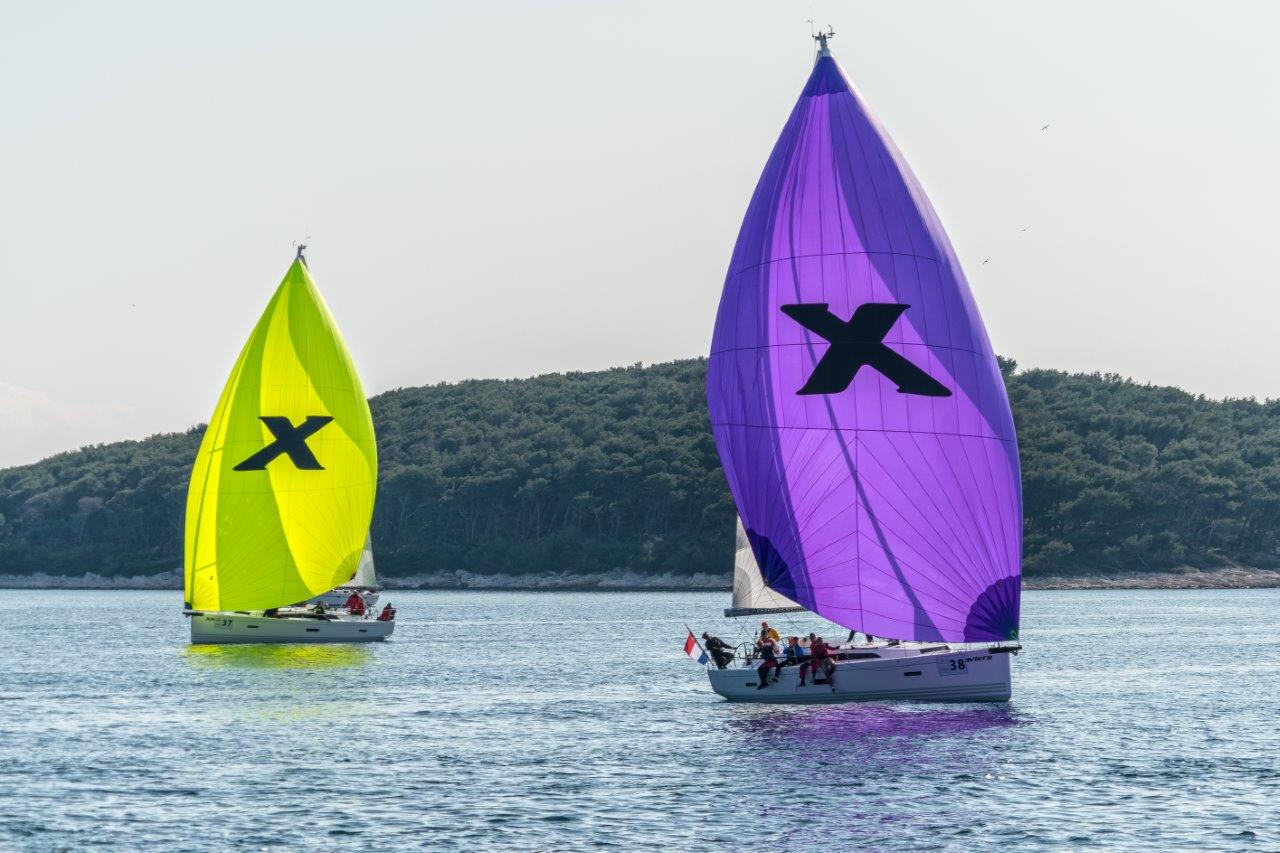 X-Yachts and Croatia are made for each other
The performance focused X-Yachts and the Adriatic sea are a perfect match. Here's why:
Beautiful Nature
In Croatia, you have countless islands and islets, beaches and bays, villages and towns to explore. Not to mention the prestigious coastal towns and national parks. And whenever another beautiful day comes to an end, picturesque sunsets in Croatia are the grand finale!
Culture
There's no doubt that all the sailing will make you hungry and thirsty for local specialties. Pomalo, authentic cuisine, local wine, and Rakija bring sailors together after sundown. And should you ever seek solid ground under your feet, ashore are countless picturesque villages and seaside towns waiting for your visit.
You can explore all these highlights with your X-Yacht. It was built to blend adventure and hedonistic pleasure, the essence of the Adriatic. X-Yachts will get you faster from one top location to the next. And not only will you have more time to relax or enjoy water sports, but you will also sail with comfort and safety. Split is your gateway to the highlights of Dalmatia and also our headquarter since 1990. Here our team will get you ready to set sails.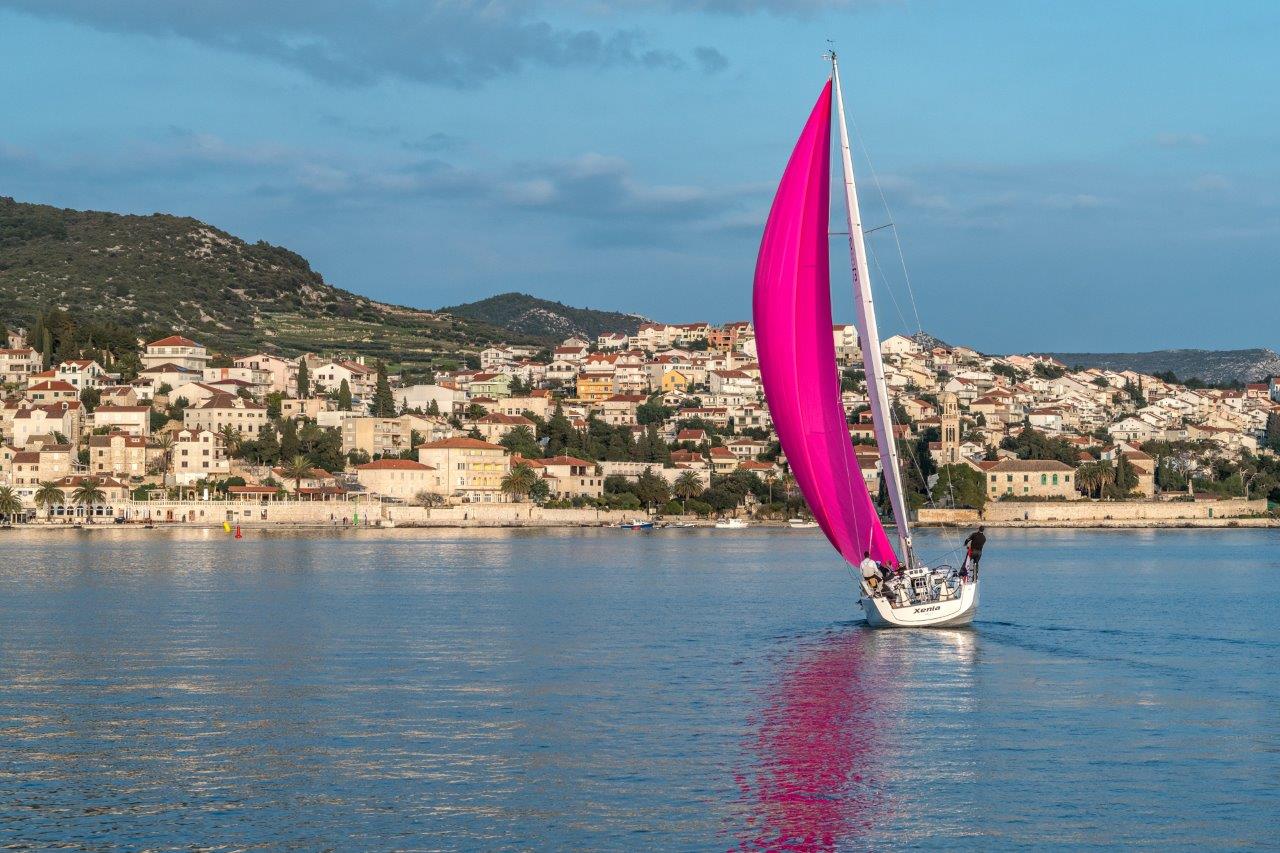 Time is the most valuable thing a (wo)man can spend
We have to admit, the Greek philosopher Theophrastus was right when he said this. For that reason, we want to save your time!
Trust our expertise, let us do the hard work, and pack your swimsuit. Our team from Nautika Centar Nava will:
assist you with choosing the right range and model. Unsure whether XRange, XCruising, or XPerformance is your dream boat? Our experts have the insight.
help you every step of the way when purchasing or selling, to make it less daunting
advise you about all benefits of charter management and show you how to turn your boat into an investment
fill out all the paperwork for you. Registration, insurance, financing, and equipping the boat with all the right amenities? Consider it all done!
show you how purchasing a boat can become the starting point for your own company