NEW X-Power 33C launching, first powerboat by X-Yachts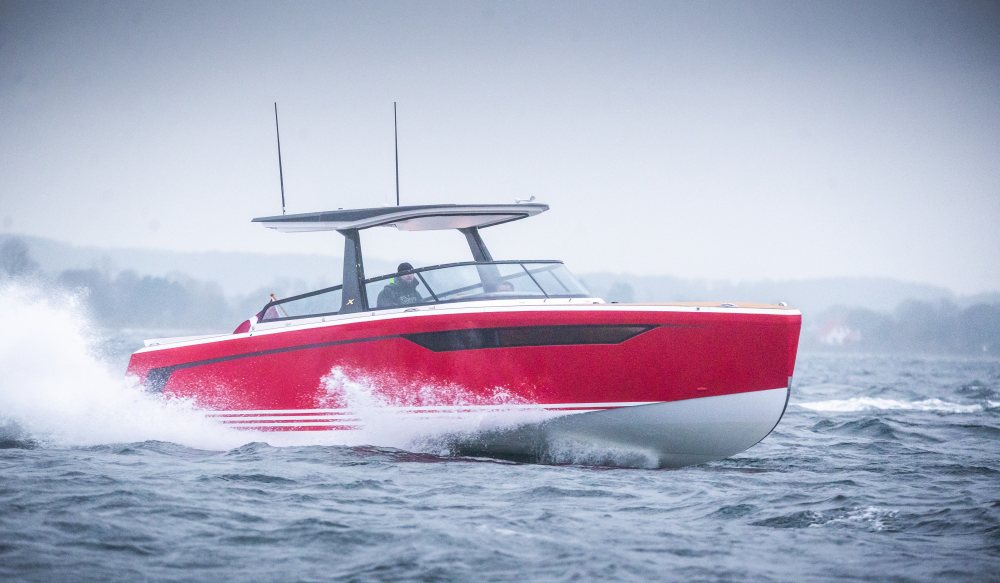 With the new year, there are many novelties in the boating world. This January, after 40 years of experience in high-performance sailboats, X-Yachts is stepping up their game and launching their first-ever powerboat range X-Power.
Customers and critics recognized X-Yachts as one of the leading sailboat manufacturers in the world and many awards back that up. For example, in 2020, X43 was awarded Boat Of The Year.
Behind the new X-Power C33, there are deep experience and well-proven X-Yachts Ethos. Made for quality-conscious boaters, this 33-foot open powerboat is safe and fast on the water. Innovative development, style, quality, and design details ensure a safe boat ride in any conditions.
X-Yachts CEO, Kræn Brinck Nielsen, says this launch is unique. "With this powerboat, we are appealing to people who love to go on the water and to become one with the sea for the weekend, or to spend an active day offshore. Like with our sailboats, high quality and safety go hand in hand with performance in this new product line."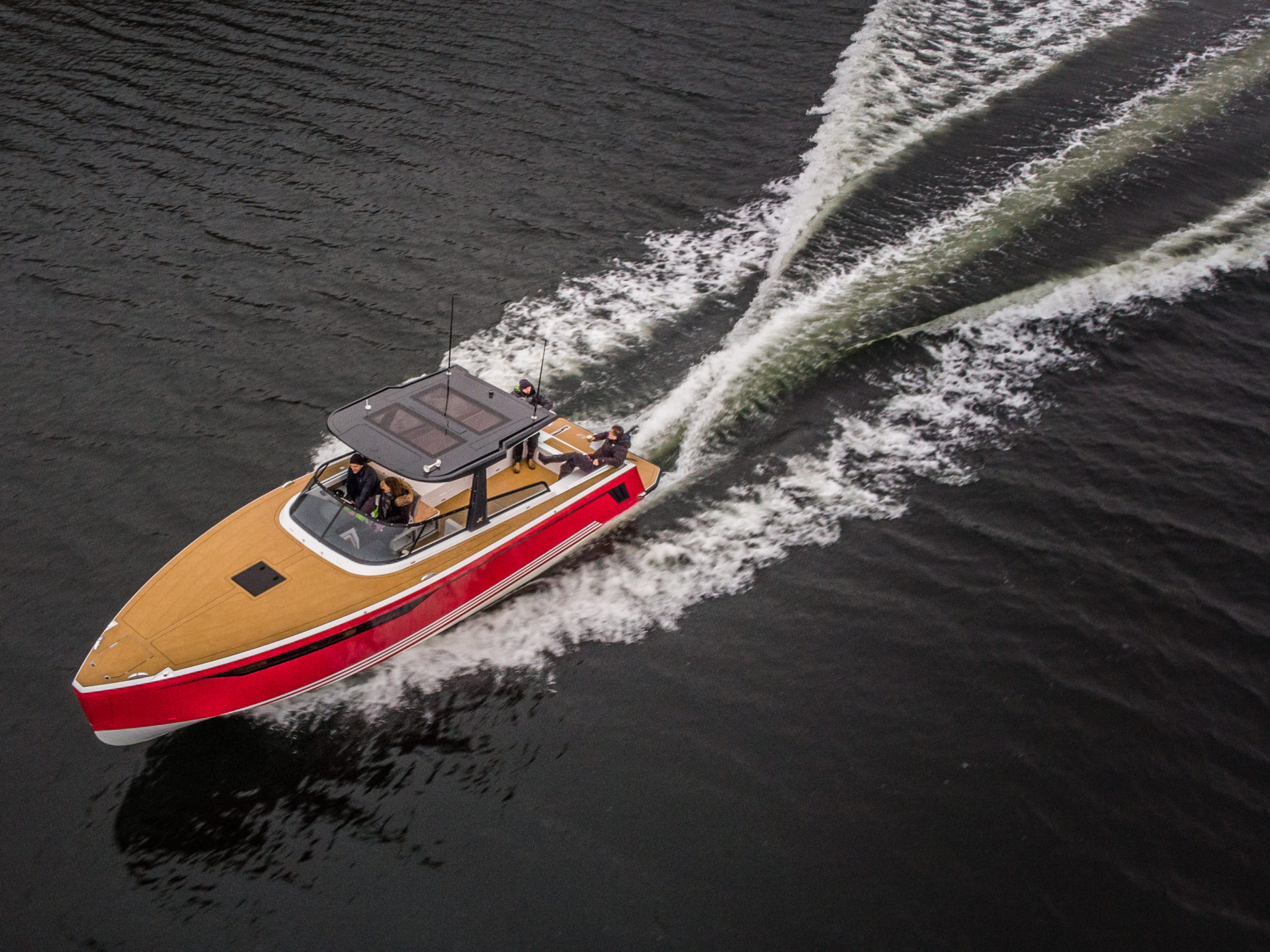 Intuitive control panel
Carefully-designer, the user-friendly control panel allows the sailor to comfortably enjoy the safe boat ride. The navigation and operation system are via two integrated 16" screens from Simrad. The boat has only a few operating items at the control console, an illuminated display, intuitive guidance, and large buttons. Hence, it is very easy to pilot. Built-in controls seamlessly fit into the panel.
Spacious cockpit
The 33C cockpit has 3 pilot and 8 sofa seats so it is perfect for socializing. The height-adjustable table in conjunction with its surroundings easily transforms into a sunbed near the swimming platform.
Optional T-Top and the standard windscreen perfectly shield the crew both from sun and wind. A Bimini and cockpit tent are optional, too.
Functional galley
When onboard, don't forget the importance of great food, beverages, and drinks. A practically designed galley offers easy access aft of the pilot seats. It houses as standard, a gas cooker and a 30 L drawer fridge. In addition, there is an optional second drawer available.
Comfortable interior
X-Power 33C has one owner cabin and a nicely appointed compartment with toilet and shower facilities. There's also a mirror which when required, doubles as a window.
Petestep technology
To ensure a more comfortable and fuel-efficient boat ride, X-Yachts used the patented Petestep® technology in the production of 33C. Petestep® hulls have no flat surfaces that would smash the water underneath. Therefore, the biggest source of hull noise is removed. Moreover, the hulls also increase stability, both at speed and at the dock, and reduce resistance by removing friction and lessening energy waste. The Petestep® deflectors dampen landings and lower slamming by up to 50% perfect. This results in unmatched ride comfort.
Yanmar engine
The standard X-Power 33C comes with a Yanmar 8LV 370 hp engine. However, you can opt for a 350 or a 320 hp version. Entering or leaving the port, maneuvering near coastal waters and channels is easy with the bow thruster that provides 2.2 kW.
Become a proud owner
The X-Power 33C is thoroughly designed and built for discerning sailors. All X-Yachts enthusiasts know the pride of ownership that comes with the famous X. Contact the Nava Sales Team and become one of the first X-Power owners in the world. Let's explore the sailing novelties together!